Welcome to the commercial category for the Sir Grout Nashville Blog. Here you'll find blog posts related to stone, tile, and wood surfaces that we've restored in commercial properties. See the amazing transformations with the included before and after pictures. Feel free to share and leave your comments.
Published September 27, 2017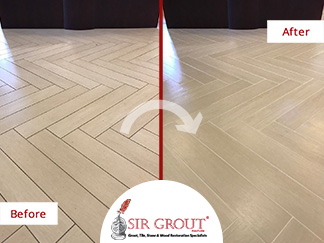 From Shabby to Spotless! A Renowned Bank's Tile Floor in Franklin, TN Looks Flawless after a Professional Grout Cleaning
A financial institution should always depict organization, professionalism, and security. Every time we enter a bank, we look for these signs: the dress code of the staff, the way they handle documents and papers, the customer service and cleanliness.
READ MORE
Published August 30, 2017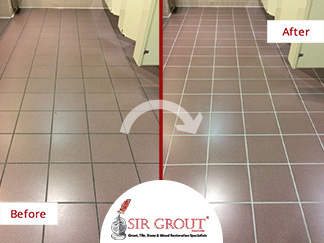 A Murfreesboro's Call Center Restrooms Went from Stained and Dirty to Spotless in One Night after a Tile Cleaning Service
We met a Fortune 500 company's property manager at a trade show and agreed on carrying out the evaluation for the restrooms of some of their call centers in Franklin and Murfreesboro. She decided to have the two main restrooms serviced by our specialists.
READ MORE