Welcome to the Recoloring category for the Sir Grout Nashville Blog. Here you'll find blog posts related to stone and tile grout that we've restored. See the amazing transformations with the included before and after pictures. Feel free to share and leave your comments.
Published January 07, 2019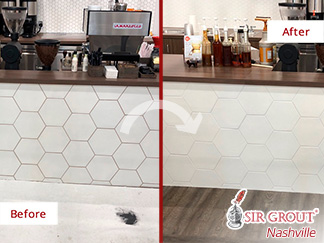 A Grout Recoloring Service Was Just What This Client's Coffee Shop in Franklin, TN Needed to Bring in More Customers
Hygiene is probably one of the most crucial aspects when running a food business. For a business owner in Franklin, TN hygiene only came second to maintaining the quality of the products.
READ MORE
Published November 10, 2017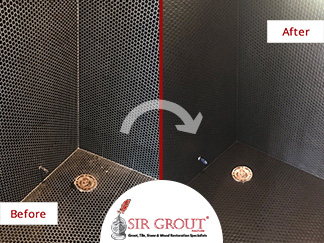 This Homeowner in Nashville, TN Can Now Enjoy the Beauty of Her Revamped Tile Bathroom Thanks to a Grout Recoloring
Buying a house is one the most important investments people make during their lives. That is why choosing a house often is a difficult decision. Most homeowners want their home to be comfortable and cozy and have an elegant and beautiful design.
READ MORE