Welcome to the granite category for the Sir Grout Nashville Blog. Here you'll find blog posts related to granite surfaces that we've restored. See the amazing transformations with the included before and after pictures. Feel free to share and leave your comments.
Published April 10, 2022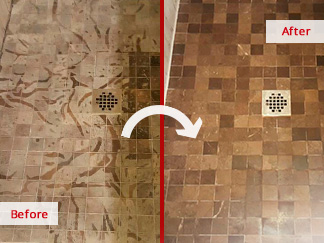 What Can I Use To Clean Natural Stone?
Unfortunately, one of the most common reasons homeowners seek out our professional stone cleaning and sealing services is the use of inappropriate cleaning products. It is not until the stone is damaged that people ask, "what can I use to clean natural stone?"
READ MORE
Published August 01, 2018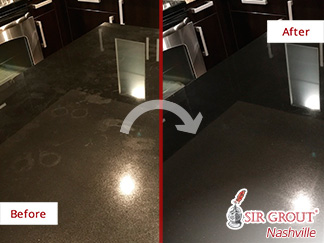 A Stone Polishing Service in Nashville Restored This Customer's Black Granite Countertop
Some people love to entertain. Most would love it if it didn't take so much effort and time to prepare, clean, shop, cook, and then get dressed to impress. A customer from downtown Nashville seemed to have everything figured out.
READ MORE