Welcome to the Mold Removal category for the Sir Grout Nashville Blog. Here you'll find blog posts related to stone and tile that we've restored. See the amazing transformations with the included before and after pictures. Feel free to share and leave your comments.
Published August 27, 2019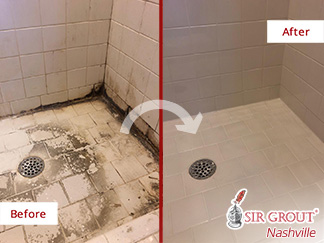 Our Professional Tile and Grout Cleaners in Brentwood, TN Provided an Excellent Restoration to This Moldy Shower
A homeowner from Brentwood, TN had a rental unit in her house. While she was preparing the property for her new tenants, she noticed the shower was in poor condition. The owner needed to find a quick solution.
READ MORE