Welcome to the Slip Resistant category for the Sir Grout Nashville Blog. Here you'll find blog posts related to stone and tile that we've restored. See the amazing transformations with the included before and after pictures. Feel free to share and leave your comments.
Published December 29, 2017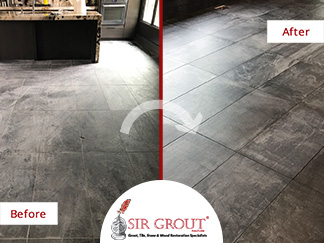 Our Tile Cleaning Service Was the Finishing Touch Needed to Fix This Floor in Nolensville, TN
Homeowners put lots of time and effort into their houses, which is why it should come as no surprise that they want everything to go smoothly. However, mistakes can make them change their plans on the fly. That is what happened to this homeowner.
READ MORE
Published August 30, 2017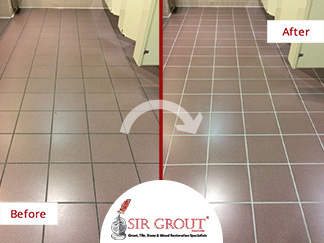 A Murfreesboro's Call Center Restrooms Went from Stained and Dirty to Spotless in One Night after a Tile Cleaning Service
We met a Fortune 500 company's property manager at a trade show and agreed on carrying out the evaluation for the restrooms of some of their call centers in Franklin and Murfreesboro. She decided to have the two main restrooms serviced by our specialists.
READ MORE