Welcome to the honing category for the Sir Grout Nashville Blog. Here you'll find blog posts related to stone and tile surfaces that we've restored. See the amazing transformations with the included before and after pictures. Feel free to share and leave your comments.
Published August 21, 2017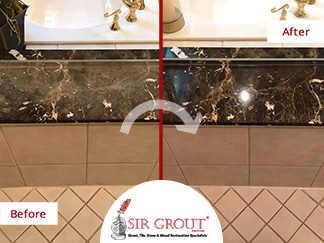 Etched Marble Can Be Saved! Learn How This Shower Bench Was Renovated with a Stone Honing and Polishing Service in Brentwood, TN
Marble is one of the most appreciated stones for its elegance and durability. It's a rock formed from limestone subjected to heat and pressure over a long period of time. It comes in many different colors and can have different types of finishes.
READ MORE
Published June 26, 2017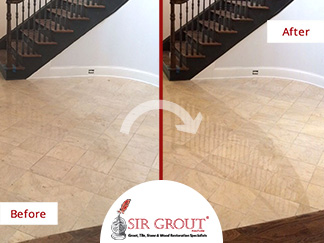 This Beautiful Marble Foyer in Nashville, TN, Was Brought Back to Life Thanks to a Stone Honing and Polishing Service
People that care about the impression their homes make, care about their foyers. Great hosts know that nothing will make a better impression than taking the time and effort into turning the foyer into one of your home's key features.
READ MORE